Sponsored by Libby's®
They say breakfast is the most important meal of the day, so it's crucial to serve the family a healthy and enjoyable morning start. Here at Libby's®, we know that spending quality family time together at the kitchen table is the best time of day. We also know that at times it can be difficult to get the kids to eat breakfast. It's key for not only the young ones to get their morning power, but also for the whole gang.
Change up your normal breakfast menu and get everyone enthusiastic to begin the day with these family-friendly hearty recipes. Who could ask for more?
Sneak in Those Oats and Fruits!
Looking for a way to incorporate both oats and fruits in the morning? These baked Fruit & Oat Snack Bars made with Libby's® Apricot Halves are the perfect nutritious whole grain breakfast recipe. If you're in a rush, don't freight because these are also perfect for on-the-go!
http://www.getbacktothetable.com/recipes/fruit-and-oat-snack-bars
Change Up Your Oatmeal Game
Whoever said that oatmeal is boring hasn't tried this Overnight Pear Oatmeal. Made with Libby's® Pear Halves, this recipe gives classic oatmeal a serious meal makeover. Delicious, simple, and quick – everyone will be asking for seconds, especially during the upcoming cold winter mornings!
http://www.getbacktothetable.com/recipes/overnight-refrigerator-pear-oatmeal-2-ways
Scramble It Up!
Not only are eggs packed with protein giving you the fuel to help power through your day – they also help satisfy those savory cravings. Get your veggies in while also enjoying a classic with this Scrambled Eggs with Peppers & Peas recipe. Serve on warm bread of your choice or simply on its own!
http://www.getbacktothetable.com/recipes/scrambled-eggs-peppers-and-peas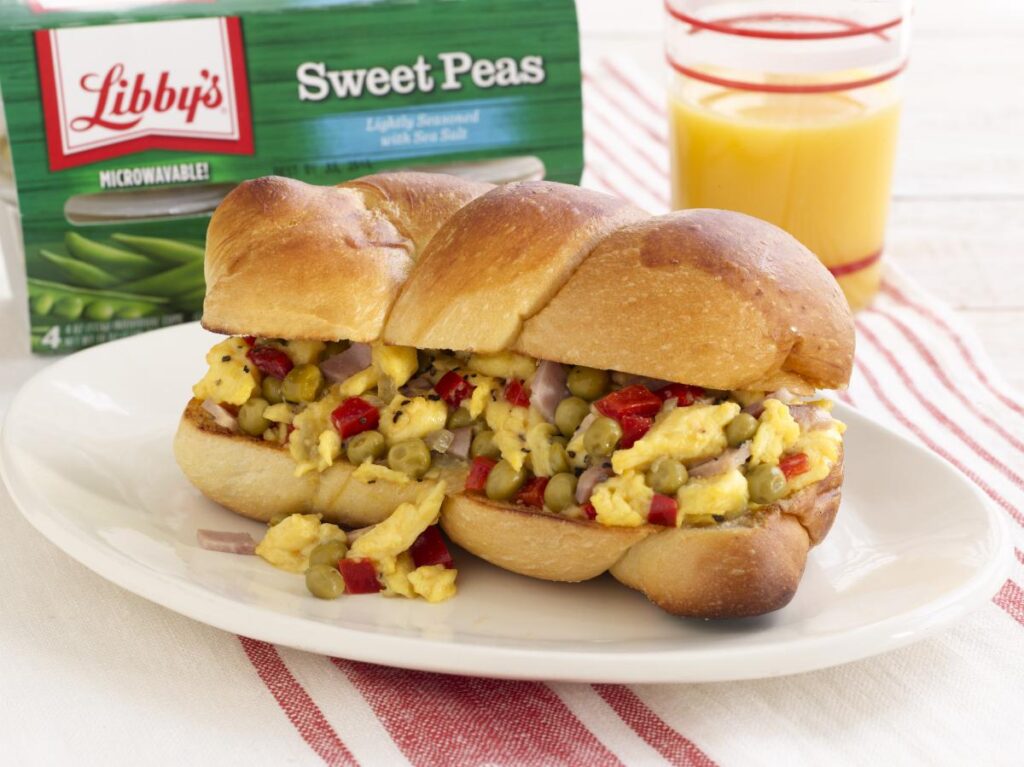 For more recipe ideas and inspiration, check out Libby's® Recipe Box and Facebook, Twitter and Instagram pages.