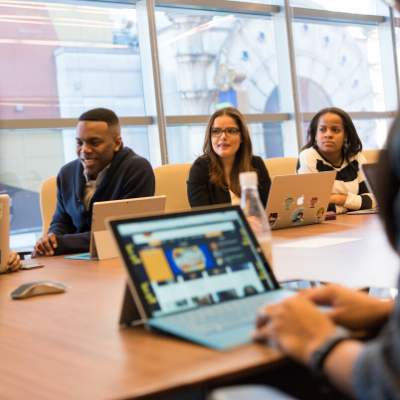 We are coming into the heavy cold and flu season, so below are some healthy behaviors to keep in mind while working at the office. Choose wellness by following these 10 tips:
Keep your hands clean by washing them often.
Use sanitizer or disinfectant wipes after sneezing, or even after just touching your nose.
If you feel you may be coming down with something, expand your personal space boundaries.
Let others know you may be contagious.
Don't touch! It is really that simple. If you are sick, avoid touching anyone or anything as much as possible. If your co-worker moves towards you to shake hands, refrain and let them know you are sick. (It's not rude – it's considerate!) Try not to touch your nose or eyes. It's better to play it safe then spread your sickness to your co-workers.
Keep your desk well supplied with cold medicine, hand sanitizer, tissues, pain relievers, disinfecting wipes and cough syrup. Wipe down your phone, keyboard and desktop at the end of the day and even twice during the day to prevent the spread of germs.
As you move around the office, try to minimize the number of surfaces that you touch in communal areas. Typical spots include:

Break rooms
Kitchens
Restrooms

Stay home if you are running a fever. This is the best indicator of being contagious, and you put others at risk if you come into work. Here are some other tips from WebMD to help you consider whether or not you are too sick for work.
If you are sick and can't make it into work, notify your boss and let her know you don't want to spread the germs to others at your workplace.
Consider getting a flu shot. According to the CDC, an annual seasonal flu vaccine is the best way to help protect against the flu.