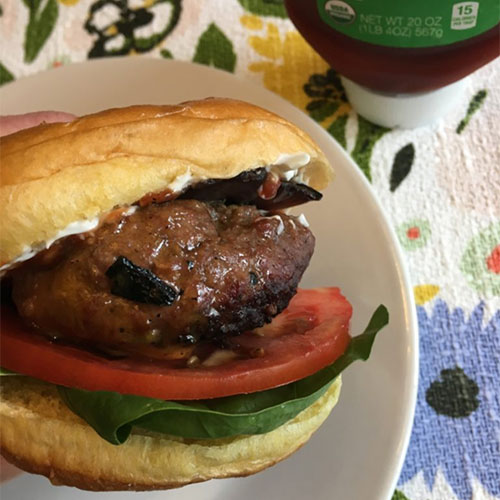 2 pounds of grass-fed ground beef
1 egg, beaten such as a Clearly Cage-Free Egg
3/4 cup panko bread crumbs
1/4 cup onion, finely chopped
3 tablespoons evaporated milk
1/4 teaspoon Clearly Organic Paprika
2 cloves garlic, minced
1/4 teaspoon salt
1/4 teaspoon Clearly Organic Ground Pepper
8 bakery fresh hamburger buns
In a large bowl mix ground beef, egg, bread crumbs, onion, evaporated milk, paprika, garlic, salt, and pepper. Mix contents with your hands then form hamburger into 8 patties. Preheat and lightly oil grill grates. Grill patties for 5 minutes on each side, or until the meat has reached the desired doneness. Serve on a bakery fresh bun with all your favorite toppings.